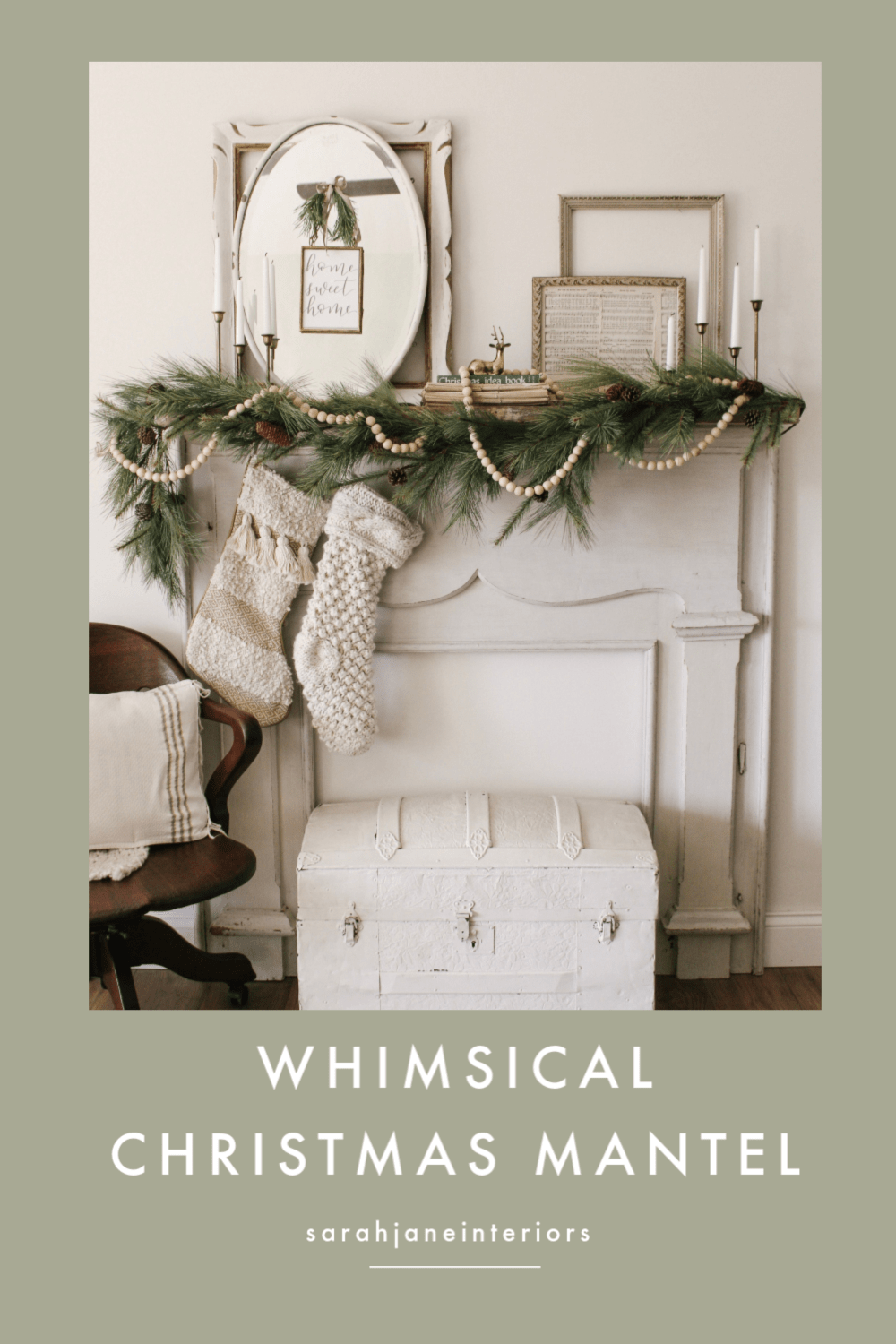 Today is a big day. Mostly because it is the first time I am sharing any type of winter/Christmas decor on my blog! I have been brainstorming ideas for this season in particular because it is such a fun time to have fun and switch up home decor. I thought it'd be fun to start with a winter antique mantel display.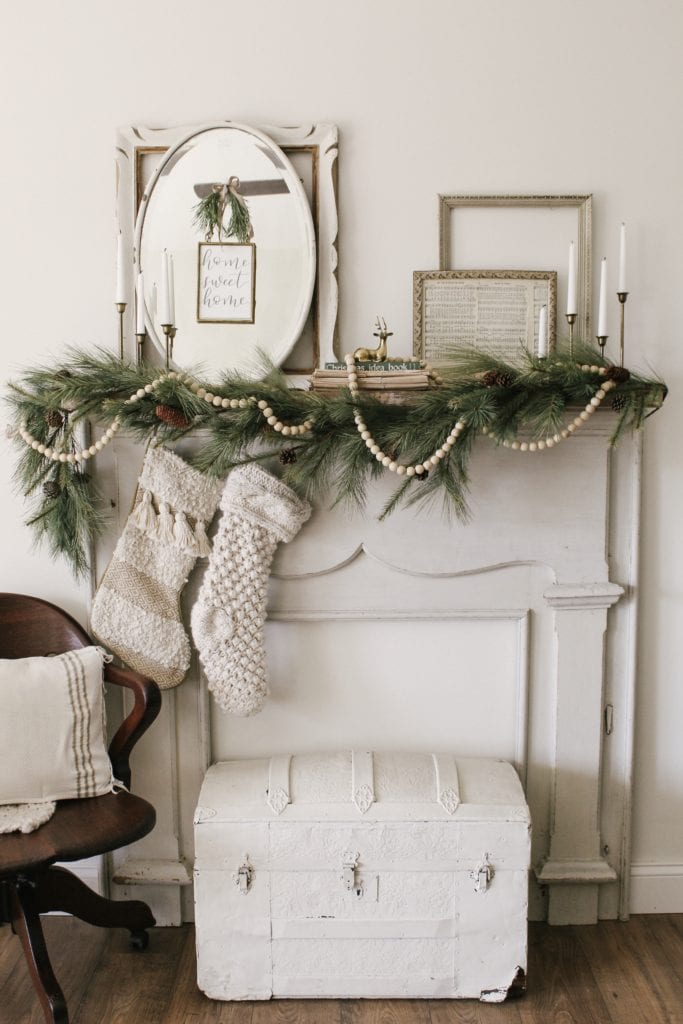 I am working on a few updates in our master bedroom for Christmas and am hoping to share the whole space within the next few weeks! I am loving how it is coming together but for now, I want to share how I styled this winter antique mantel. For this space, I wanted to mix together a few new pieces and some old treasures. I envisioned gold elements in this room because for some reason they really remind me of the holiday season.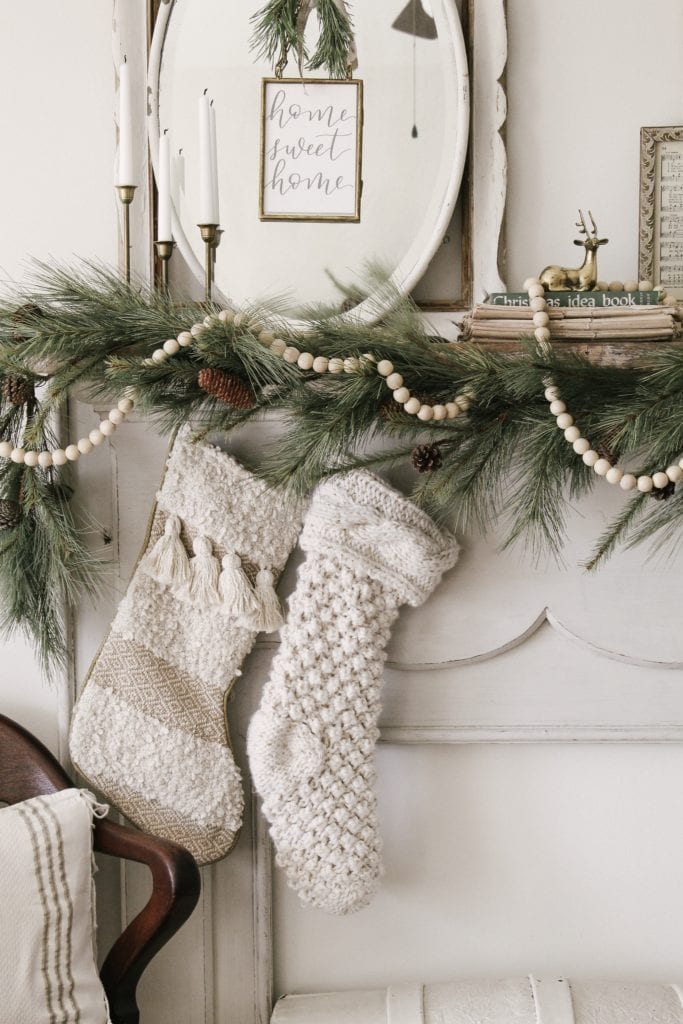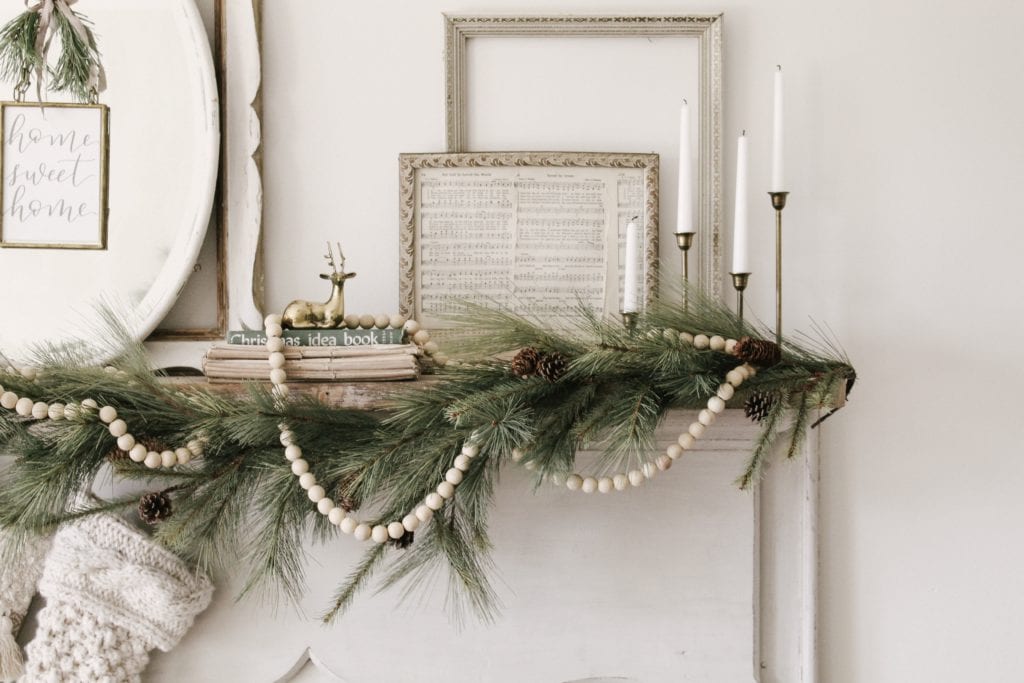 I found this set of vintage brass candle holders on Etsy and who knew they have such amazing antiques at great prices?! I love the varying heights and the brass that isn't too shiny. The tone on these are just right. I bought some candles from Target and cut them down a bit to fit these holders since I think everything that was made 50 years ago was at least 50% smaller than the same item made today. Why is that?!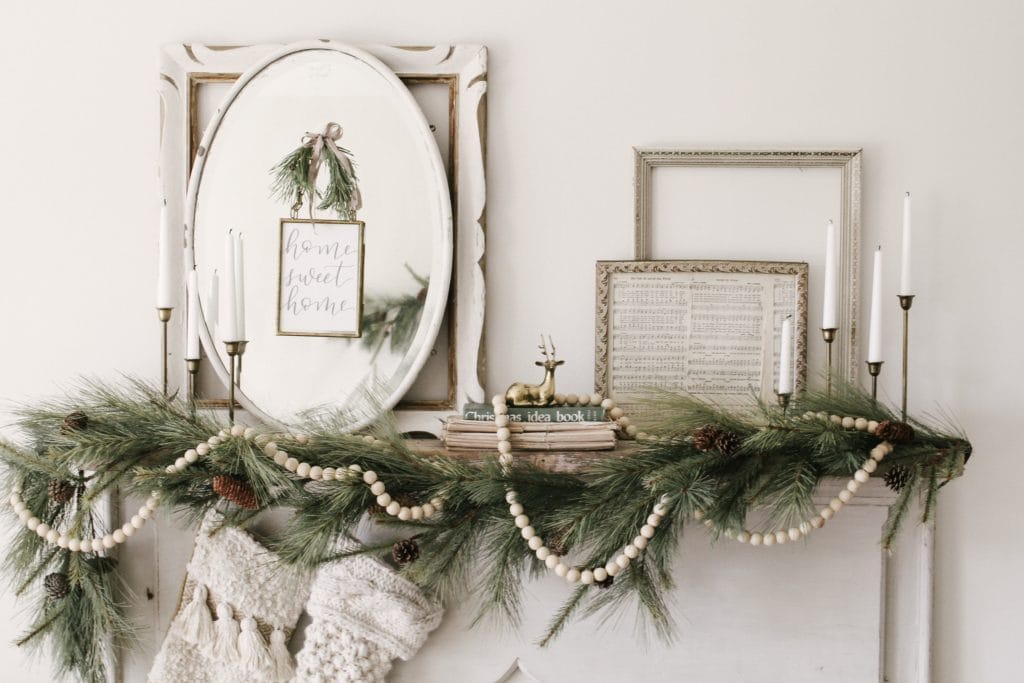 Over the past couple of months I have been collecting unique antique frames that have gold coloring. I have been waiting to pull them out and have an excuse to use them all together all at once and I think the time is now! I love all of the different sizes and patterns that these frames bring to the mantel. Layering them allowed me to showcase all of them and bring some dimensions to the wall. In the smallest frame, I inserted some hymn book pages. I actually found this antique hymn book at my great-grandmothers house after she passed away…be still my heart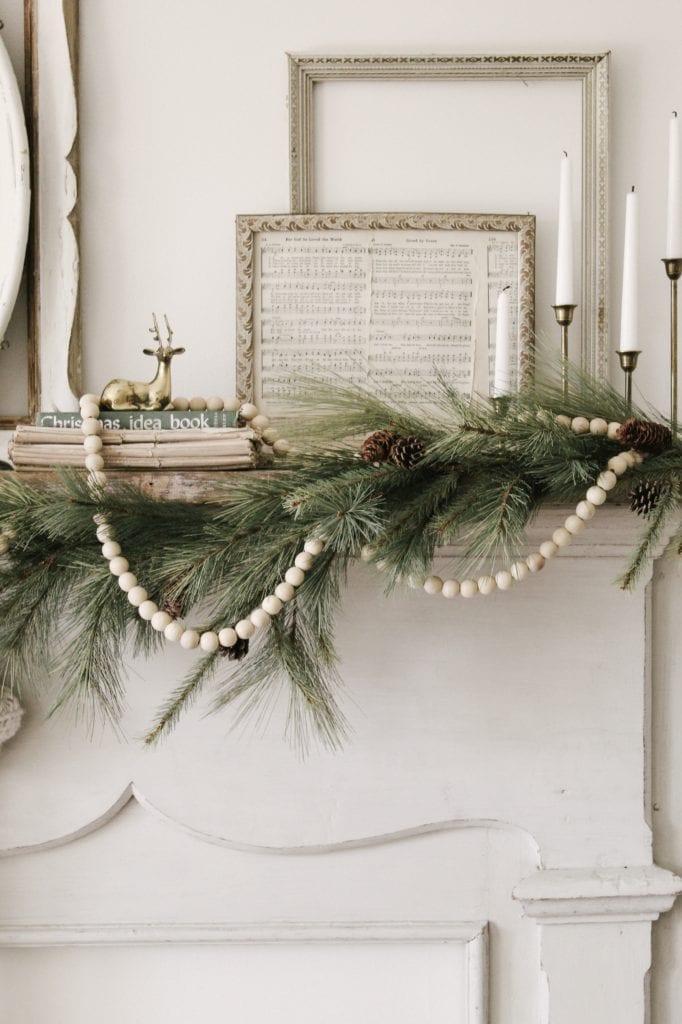 I of course wanted to add this oval white chippy mirror to the mantel since everything was feeling a bit "rectangular". On the face of the mirror, I applied a Command hook and hung a frame containing a "Home Sweet Home" printable. You can see all of the details here on how you can get this printable for free! I topped it with a bit of greenery and a little ribbon that I had in my craft drawer to hide that white Command hook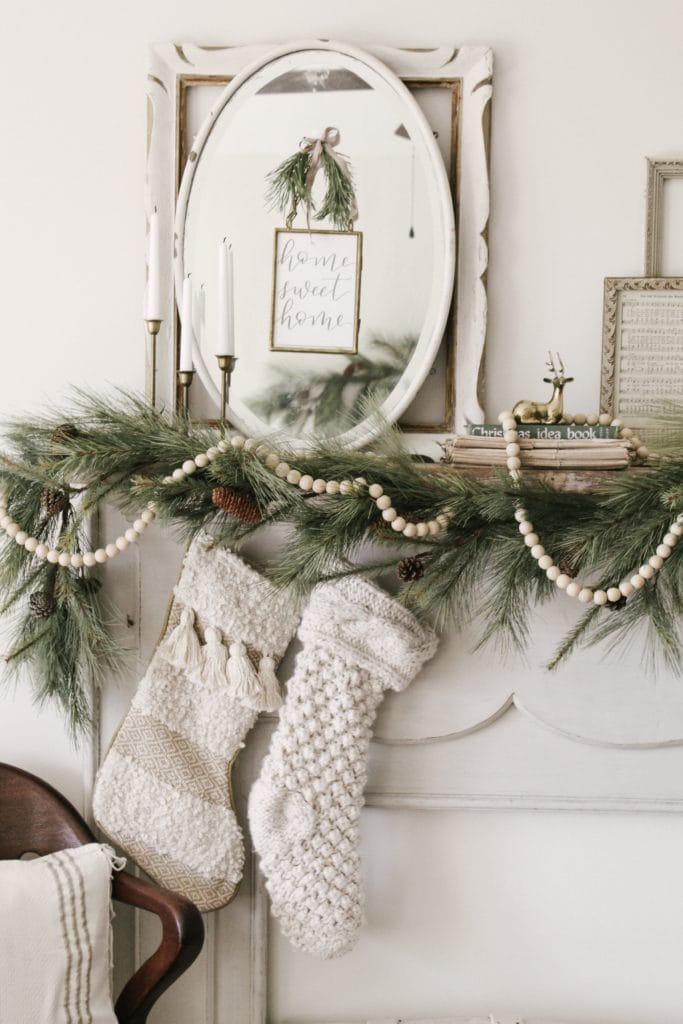 This faux garland is my new favorite! It can be so tough finding faux pine that actually looks like the real deal and this one struck me right away. I love the "bend-ability" of this one and the mini pine-cones attached. Its even more gorgeous in person. By draping this asymmetrically on the mantel, it really helped make this stuff look like it was just placed there and fell naturally. It looks like the real stuff!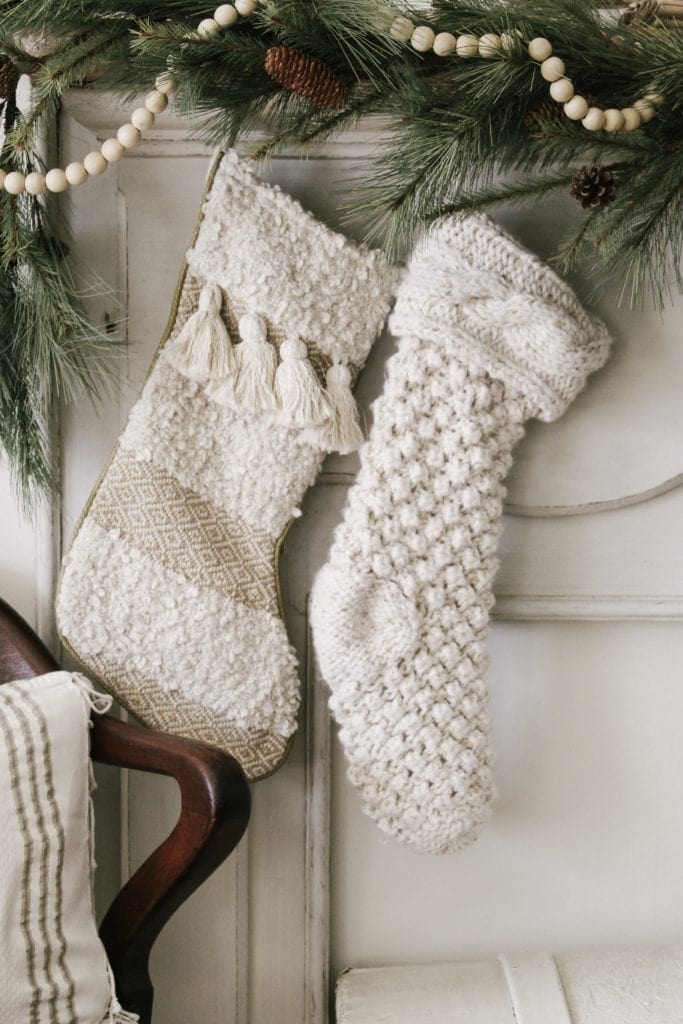 I have had this chunky knit stocking with gold details for years now and thought that this was there perfect spot to use it. Between it and the new tassel stocking that I purchased this year, they add lots of texture while still coordinating with the rest of the details on the mantel. They are similar but so so different. I like that they aren't exactly the same. Gold features in both stockings compliment the candlesticks and frames so very well.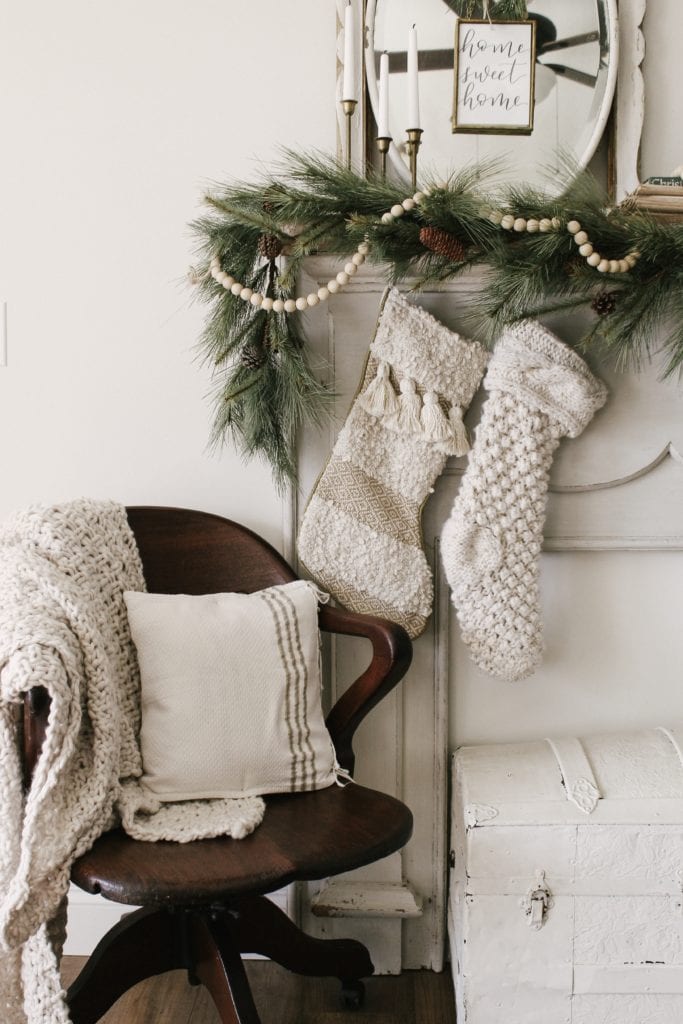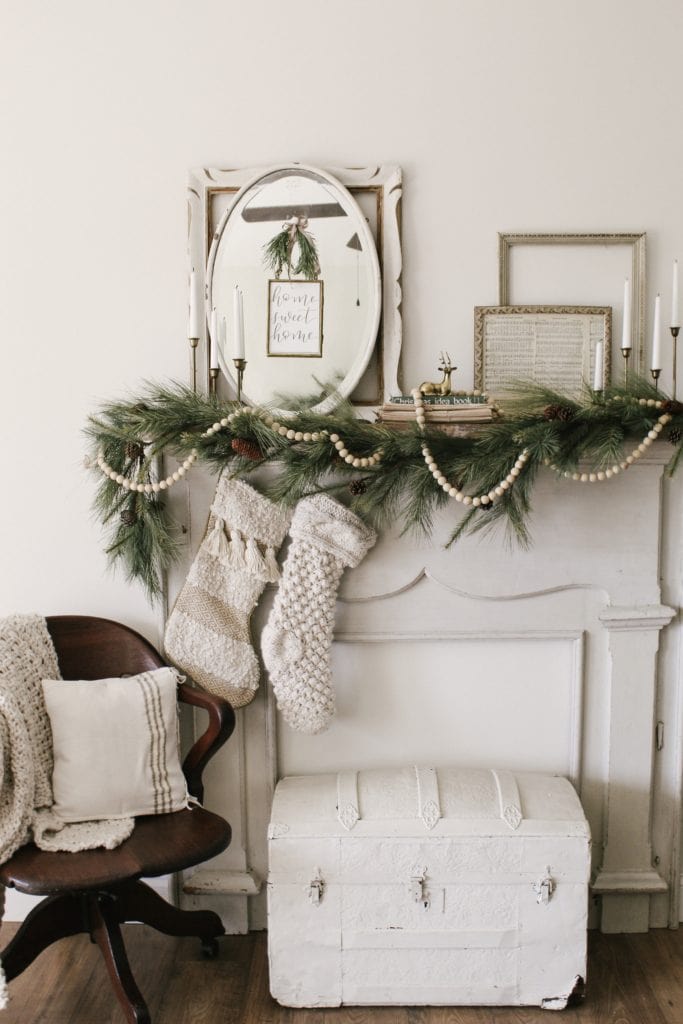 The trunk, chair, mini deer figure, wooden garland and book are all local antique finds. These are the types of things that I love incorporating with spaces like these because they add your own personal touch to the space.
This is where you can really add your own flair and style to a display. I am lovin' the outcome of this years Christmas winter antique mantel display. It was actually my first year ever having my own mantel to hang stockings and decorate! Now, I'm not sure how I ever lived without one because it's one of my favorite spots in the house to get creative.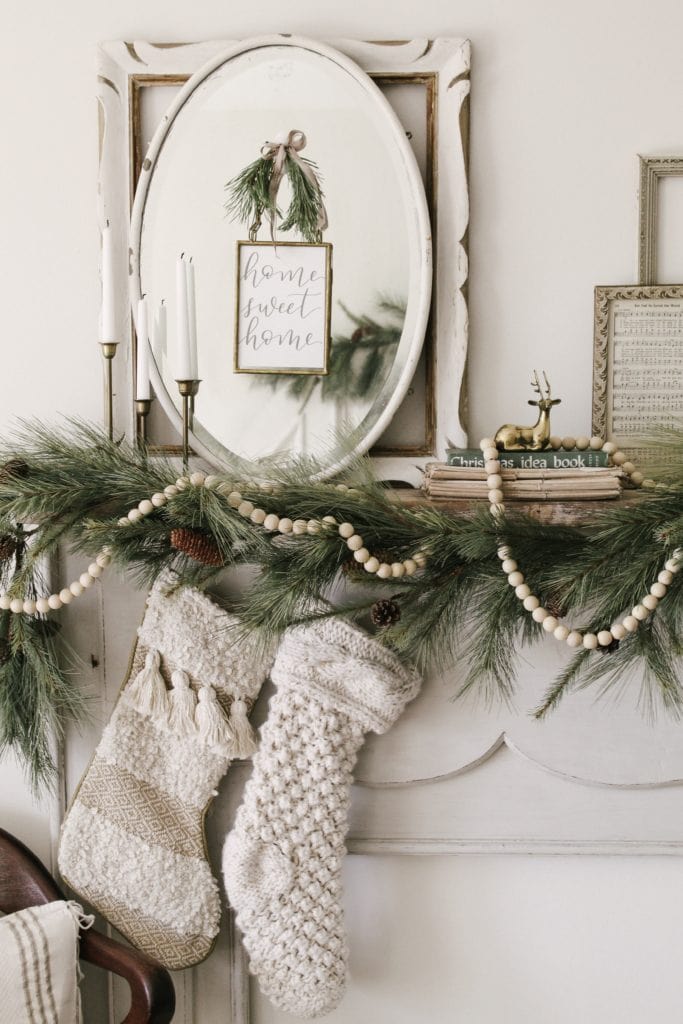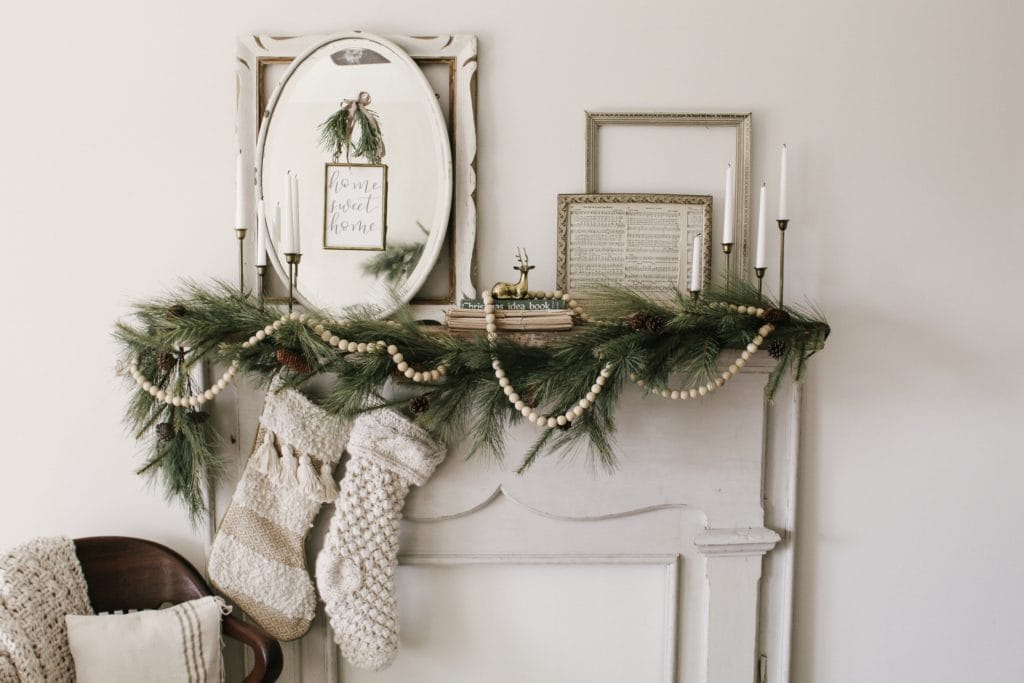 Thank you all from the bottom of my heart for showing interest in the projects that we get ourselves into in our neck of the woods. It means the world having you all here to share these fun ideas with!
xo,
sarah jane